JeepSwensonFan




Posts

: 1218


Points

: 1507


Join date

: 2010-10-01


Age

: 38


Subject: Satellite Television. Mon Sep 22, 2014 2:41 pm

---

Any of yous interested in this?

Just got the new dish installed, by the pro's, and now have the channels from Astra 19.2 degrees east again, after three years without it, as the other dish died.
Bijimitsu
Admin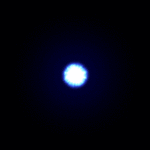 Posts

: 1240


Points

: 1812


Join date

: 2009-10-27


Age

: 36


Location

: Orbethian Architect - guitarist, drummer, keyboard slayer, bass slapper, vocalist, producer............... I am but a thought.................


Subject: Re: Satellite Television. Fri Sep 26, 2014 8:20 am

---

Not a huge TV fan i'm afraid T.

Alongside not really getting time to view the darn thing I try and steer clear as much as possible to avoid being sucked into the swirling vortex of media shite that it churns out.

That said I do enjoy a little Netflix now and again. Watched the series Jericho recently. I tend to target specific things to watch as opposed to just sitting there flicking through the turds ROFL.

Cue Rik "uhguhguhguhg watching yer telly's are you...addling yer brains....well we're having an evening of culture and poetry and chess you know.....while you're sitting there vegitating in front of Emmerdale Farm.........what's happened by the way ?.....has 'Moss' aaaarghhh who the fuck is 'Moss'"

hahaha
JeepSwensonFan




Posts

: 1218


Points

: 1507


Join date

: 2010-10-01


Age

: 38


Subject: Re: Satellite Television. Fri Sep 26, 2014 3:04 pm

---
Sponsored content

Subject: Re: Satellite Television.

---