Bijimitsu
Admin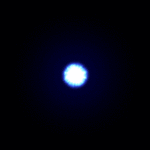 Posts

: 1248


Points

: 1826


Join date

: 2009-10-27


Age

: 37


Location

: Orbethian Architect - guitarist, drummer, keyboard slayer, bass slapper, vocalist, producer............... I am but a thought.................


Subject: Q - Instinct Tue Dec 18, 2018 7:14 pm

---

https://quantuminstinct.bandcamp.com

The new album can be found here!

As expected the name changed again as I needed something that was more relevant to the project.

There are two versions on the bandcamp page (Instrumental/Vocal version) The album will be available on all stores within a week.

Thanks to Tommy for synths on "The Journey"

ENJOY!!!!!!

I've very much enjoyed making this one. It's been a lot of fun! I'll be happy to answer questions on here when I can jump back on again.

Respect to all

B
JeepSwensonFan




Posts

: 1222


Points

: 1511


Join date

: 2010-10-01


Age

: 38


Subject: Re: Q - Instinct Wed Dec 19, 2018 5:10 pm

---

Listening to Midnight Transformer MASK now.
Gaia




Posts

: 991


Points

: 1223


Join date

: 2009-11-13


Subject: Re: Q - Instinct Sun Mar 03, 2019 7:16 pm

---

This is some v good musical news! Nice that you've done an instrumental-only release also again.

Excuse the delay... we've had some... interesting developments our end.

I've given this a brief spin recently now I'm more available again, and initial impressions are v good! Will feedback more when I've had proper chance to process the works. Cheers.
Sponsored content

Subject: Re: Q - Instinct

---